Fun, interactive dentistry for kids 12 and under
In the Four Points area
Dr. Liliana Lucas, mother of three and experienced board-certified pediatric dentist, leads this state-of-the-art clinic built for kids, from babies to early teens. Watch our videos below, or come by for a personal tour of our kid-friendly facilities!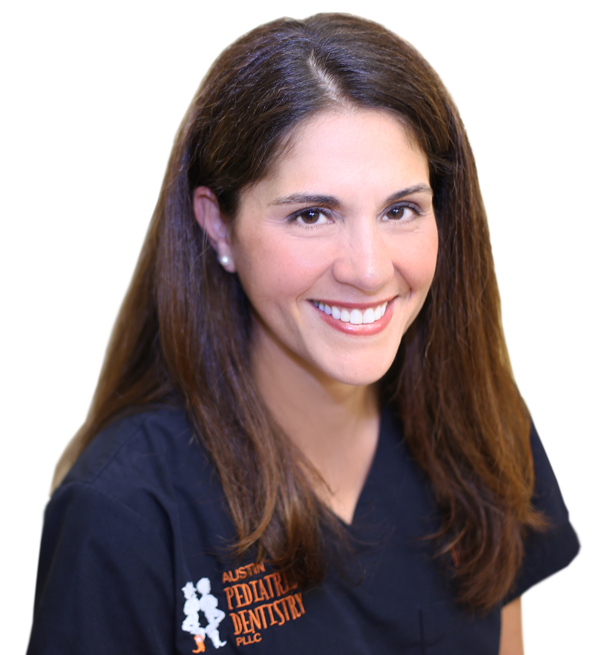 Frequently Asked Questions
When should my child's first dental visit be?
The American Academy of Pediatric Dentistry recommends that a child's first visit to the dentist should occur by 12 months of age. This visit will enable Dr. Lucas to evaluate your child and introduce you to proper oral hygiene. Diet, fluoride, finger and pacifier habits and tooth eruption will be discussed to insure optimal dental health!
Do you allow parents to come back with their children?
Yes! Parents are always welcomed.
What are dental sealants and who can benefit from them?
The chewing surface of children's teeth are the most susceptible to cavities, and benefit least from fluoride. Sealants are adhesive coatings that are applied to the tops of teeth and can be VERY effective in preventing tooth decay. Current research has shown that 4 out of 5 cavities in children under age 15 develop on the biting surface of back molars. Molars are the most decayed teeth because plaque accumulates in the tiny grooves of the chewing surfaces. Sealants prevent the cavities that fluoride cannot effectively reach.
What are Space Maintainers?
A space maintainer is used to hold space for a permanent tooth when a baby tooth has been prematurely lost. If space is not maintained, teeth on either side of the missing tooth can drift into the space and prevent the permanent tooth from erupting.
Why are "baby teeth" important?
Primary teeth have been labeled "baby teeth." However, the first tooth is usually lost around age 6 and some primary molars must remain in place until 12 or 13 years of age. Primary teeth are necessary for proper chewing, speech, development of the jaws and esthetics. Care of the primary teeth is important not only for proper function, but also to avoid a number of unpleasant conditions, such as pain, that result from their neglect.
Do you care for children with special needs?
Dr. Lucas has had two years of advanced pediatric dentistry training after dental school. Her specialty education provided additional training that focused on care for children with special needs. Pediatric dentists, because of their expertise, are often the dentist of choice for dental care of adults with special needs.
How Often Should My Child Visit the Dentist?
The American Academy of Pediatric Dentistry recommends that most children visit the dentist at least twice a year. Some children need more frequent care because of increased risk of tooth decay, unusual growth patterns, or poor oral hygiene. Dr. Lucas will help determine the best schedule for your child. Regular visits will help your child remain cavity-free and allow for ongoing assessment of changes in your child's oral health.
Contact Us
Connect with us to ask a question or to schedule a consultation session. Or both new and prospective patients can use our online scheduling tool to find a day and time that fits your schedule.
"*" indicates required fields